STEP UP FOR EACH OTHER
Standing up for each other - rarely has this been more important than in times like these. Our Spring/Summer 2023 campaign calls on us to do just that: to support each other, to put ourselves in the shoes of others and to offer help. To encourage those who are weaker and thus give them more strength. The faces of the campaign Farnoush Hamidian and Amanda Booth stand up for others every day. While one stands in solidarity with the protesters in Iran, the other fights for equal rights for people with disabilities.
Farnoush Hamidian
Model, poet, activist

"Standing up for each other requires empathy. We need to unite and help each other. When someone is hurt and powerless, they need to be cared for."
Farnoush Hamidian was 16 when she was abused by the Iranian regime. Because the perpetrators had so much power, no one could stand by her then. Today, Farnoush uses her reach in the media to draw attention to the crimes happening in her home country. She raises her voice to stop the violence and give the next generation a better future.
Amanda Booth
Model, actress, activist

"We women have realised that we are so much stronger together than alone. Encouraging each other and seeing others rise above because of that support is an incredibly beautiful feeling."
When Amanda Booth was diagnosed with Downs Syndrome for her son Micah, now eight, she decided to share her family life with the public. Her goal: to de-taboo, to clear up prejudices and to encourage other families. The model wants to give people like Micah more visibility in our society. And show how rich life with impairment is.
INSPIRING STORIES
In further interviews, women tell us about moving experiences and their personal interpretation of "Step Up For Each Other". For example, midwife Sissi Rasche, representing her profession, advocates for equality in all areas - starting with the decision of how a woman wants to give birth to her child.
LEARN MORE
Our Spring/Summer collection is also all about cohesion and positive energy. Start the upcoming season in bright colours, floral prints and new silhouettes.
NEW COLLECTION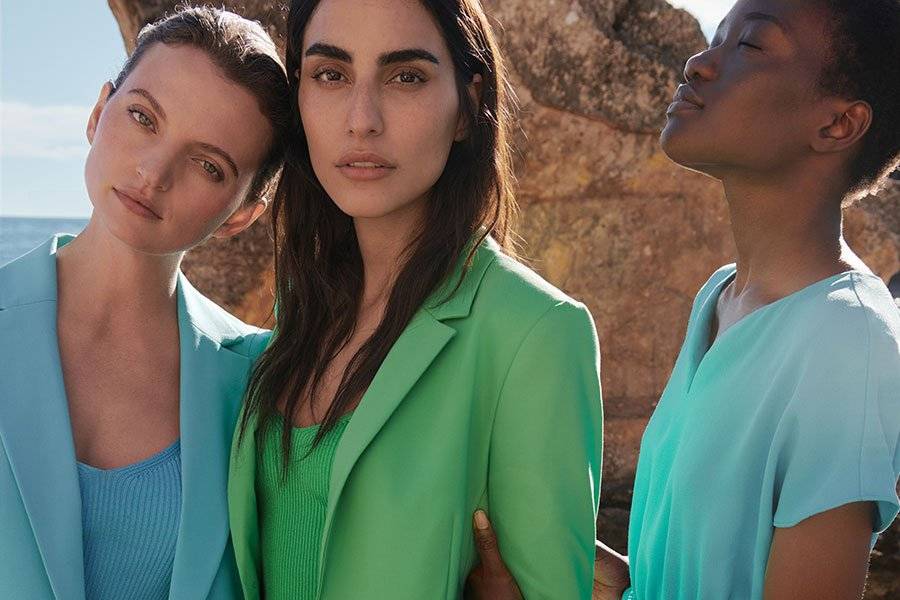 FESTIVE SEASON
Transparent materials, flowing fabrics and monochrome styles accompany us through spring and summer. Versatile trouser cuts and graceful dresses underline our casual elegance.
ALL STYLES